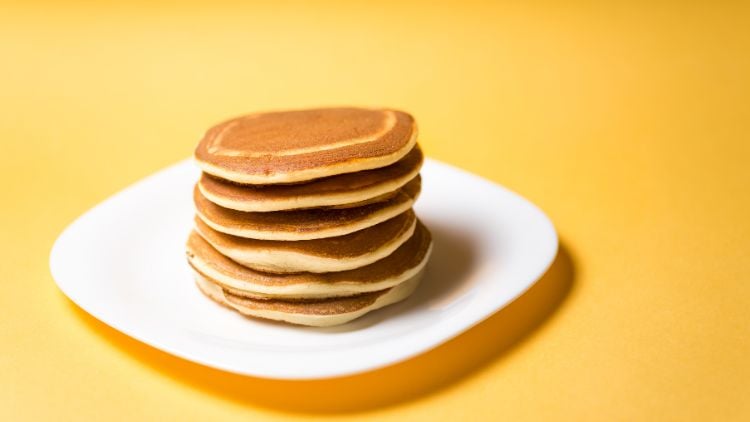 This diabetic pancake recipe is versatile, can be dairy/gluten free, and applies to carbohydrate consistent diets. Plus, it takes less than 10 minutes including prep and cook time. So, put on your men's diabetic slippers and get started!
We suggest playing around and having fun with the toppings. Healthy doesn't have to mean bland and boring, so spice it up! Some of our favorite toppings include fresh berries, banana, walnuts and maple syrup.
Don't forget to tag us on Facebook if you make the recipe. We can't wait to hear what you think! Find the recipe polippersted below.
Fresh pancakes that are perfectly sweet, light and nutritious. Made with oatmeal and can be both dairy/gluten free too!
Prep Time: 3 minutes
Cook Time: 6-7 minutes
Ingredients:
Additional: coconut oil or butter for cooking
Instructions:
Place all ingredients in the blender and blend until completely mixed and oats have broken down.
Heat a large pan over medium heat and melt a teaspoon or two of coconut oil or butter in the pan. Once the pan or griddle is hot, scoop 1/4 cup of the batter onto the pan. Cook about 3 minutes (may vary depending upon heat) on each side and serve hot with extra bananas, berries, nut butter or maple syrup. ENJOY!