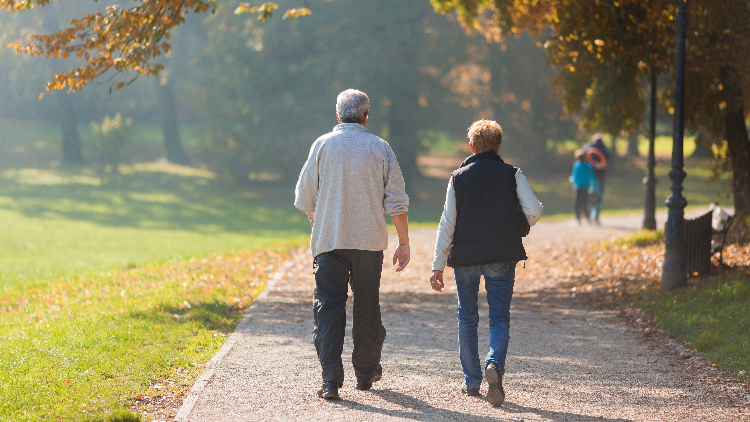 If you're a person with diabetes, your doctor has likely urged you to become more active. This is for a good reason. Becoming more active when you have diabetes has many benefits, including lowering blood pressure, lowering your blood glucose level, helping you lose weight, and lowering your chances of cardiovascular disease. With all these benefits, how can you not exercise? That said, there are likely a few benefits to walking every day that you don't know about. Check out our list of top benefits of daily walks below.
Blood Sugar Control
One of the key benefits of walking is better blood sugar management. When you exercise, your body uses energy in the form of glucose. With diabetes Type 1 and Type 2, one's blood sugar can become too high. However, when you exercise, you're more effectively using that sugar, which helps lower it. Daily exercise can improve your A1C, which measures your long-term blood sugar over several months.
Weight Management
This one is a no-brainer but requires a little caveat. Walking with men's and ladies' diabetic shoes fulfills your weight management goals and ensures you burn more calories than you consume. It would help if you balanced exercise with a healthy diet. Walking does nothing for your weight if you eat a whole helping of fast food right after. Otherwise, it's a great way to lose weight. It's also low impact, which is important for diabetic foot health. High aerobic exercise such as running and jumping can cause pain in your feet and cause diabetic neuropathy to flare up.
Heart Health Improvement
Did you know that people with diabetes are at a higher risk for cardiovascular disease? Low-impact aerobic exercise strengthens your heart against this disease and exercises your cardiovascular system. This is a benefit of walking that most people don't know about. Overall, walking is good for you and the best activity you can engage in as a person with diabetes. So, get out there and have fun!