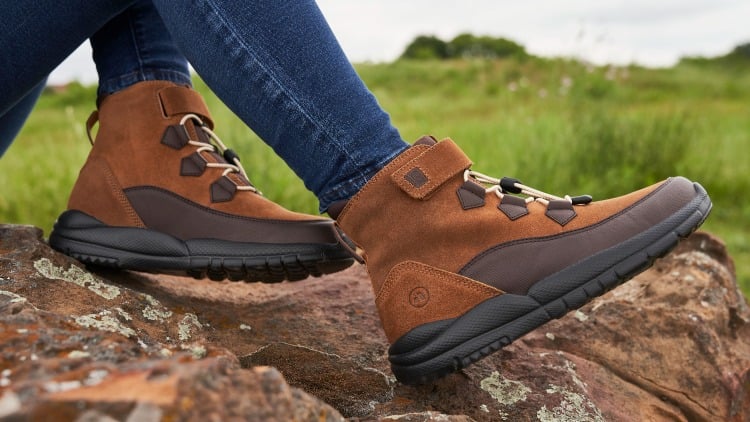 Introducing The Women's No. 89 Trail Hiker!
All-terrain stability meets all-condition comfort in this lightweight, water resistant boot. Rain or shine, these durable hiking boots for women offer total comfort and support for all of your adventures and lack thereof.
Details -
Colors: Almond and Grey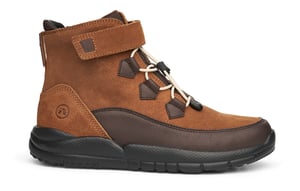 Sizes: 5.5-12
Widths: Medium, Wide, Extrawide
For: Diabetes, Neuropathy, Bunions, Hammertoes, Claw Toes, Plantar Fasciitis, Arthritis, Charcot Deformity, Edema, Swelling, Heel Pain, Heel Spurs

Use:Walking, Working, Active Lifestyle
Certification: A5500 Diabetic Shoes
Components: Protective Toe Box, Light Weight Outsole, Padded Collar and Tongue, Anti-Microbial Treated, SeamlessMicrofiber Lining, Rigid Heel Counter, Strong Shank
Upper: Suede With PU Mudguard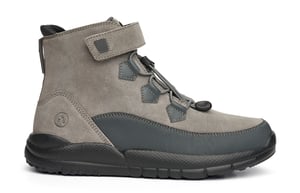 Lining: Microfiber
Closure: Hook & Loop
Weight: 9.4 oz
Sizing Information: Our shoes are intentionally designed to fit fuller and roomier in order to compensate for any and all potential swelling, bunions, hammertoes, and/or other diabetic foot complications. Compared to standard shoes, our women's shoes run a half size to a full size bigger. Therefore, we offer the following sizing recommendations:

If between sizes, we recommend rounding down to the nearest ½ size.

If between widths, we recommend rounding down to the narrower width.
If you'd like more information on the best diabetic boot for women or would like to find more information on men's diabetic boots, visit our website.
We would love to hear your feedback! As always, if you have absolutely any questions, please do not hesitate to contact us. Call 1-844-637-4637 or email info@anodyneshoes.com.