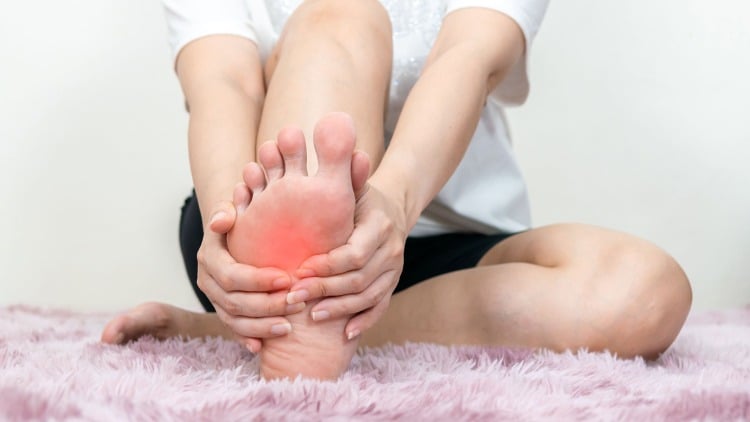 Diabetes isn't exactly a walk in the park, and one of the most difficult symptoms to deal with is plantar fasciitis. Plantar fasciitis is when you have chronic pain in the bottom of your heel or foot. Generally, it feels like inflammation creeping around your heels and soles. This happens because you have a degenerative problem between the tissue that connects your toes, and your heal bone. So what are five major tips for dealing with plantar fasciitis? Read on to find out.
Ice the Area
Elevate your foot and rest it when pain spikes in your heels. Icing the area helps alleviate the pain tremendously and keeps inflammation down. Roll the bottom of the foot gently on a foam roller, or use a frozen water bottle to move it up and down your foot. You'll feel instant pain relief if you follow this step.
Get Diabetic Shoes
Diabetic shoes help with circulation, diabetic neuropathy, and other problems that people with diabetes face. They keep the feet comfortable and provide extra protection and space for insoles—something you should consider getting if you have diabetes. Take advantage of this and get some women's and men's diabetic shoes to help you in this area.
Rethink Your Exercise Routine
As a person with diabetes, foot-pounding exercises are a no-go. Instead of doing P90X so you can get a beach body, try low-impact exercises like walking and yoga. You'll get the same amount of exercise, but your feet will be safe, and your symptoms will subside. Don't overdo any exercise. Squats are great, and gentle lunges with light weight training are superb for foot, knee, and leg health.
Stretch Your Feet
Along with exercise, stretching before you get out of bed can significantly improve your foot health. Do a calf stretch that also stretches the plantar fascia. Foot and calf stretches at least 5 to 10 minutes before and after physical activity are helpful when you have plantar fasciitis. That's half the battle for you. You'll improve your symptoms if you stretch a bit, even without exercise during the day.
Rest Your Feet
Taking the pressure off your feet is one of the most important tips we can give for managing your plantar fasciitis symptoms. Resting them allows your fasciitis to ease and decreases the inflammation. Stop putting weight on your foot and watch your symptoms improve.
In short, while plantar fasciitis can be unpleasant to deal with, it can be manageable in the long run. You just need the right tools. Here at Anodyne, we're committed to getting you the necessary tools. Browse our products and accessories now!