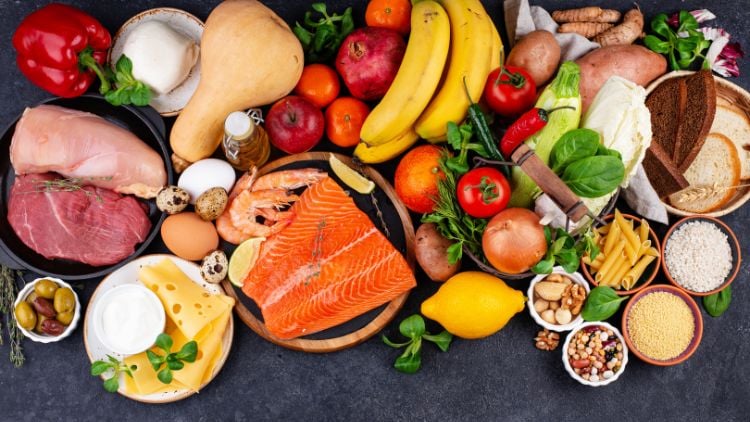 The American Diabetes Association published the Diabetes Plate Method to help you understand what should be on your plate at each meal. The Diabetes Plate Method includes non starchy vegetables, protein, carbohydrates and a beverage. You can also use the Diabetes Plate Method for balancing blood sugar. After you enjoy your plate, head out on a walk in your diabetic shoes to keep that healthy lifestyle going.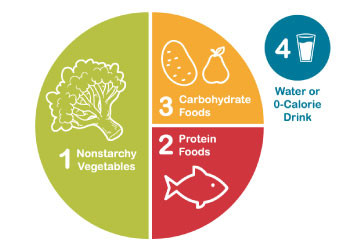 Before we get into the details, the American Diabetes Association emphasized the importance of plate size - recommending ~9 inches across! Once you have the correct plate size, it's time to fill it up!
Diabetes Plate Method:
1) Fill half your plate with non starchy vegetables.
Examples Include:
Asparagus

Broccoli or Cauliflower

Brussels Sprouts

Cabbage (green, red, napa, bok choy, chinese)

Carrots

Celery

Cucumber

Eggplant

Leafy greens such as kale, collards, mustard greens, or Swiss Chard

Mushrooms

Okra

Grean beans, pea pods, snow peas, and sugar snap peas

Peppers such as bell peppers and hot peppers

Salad greens such as lettuce, spinach, arugula, endive, and other salad mixes

Squash such as zucchini, yellow squash, chayote, spaghetti squash

Tomatoes



2) Fill one quarter of your plate with lean protein foods
Examples Include:
Chicken, turkey, and eggs

Fish like salmon, cod, tuna, tilapia, or swordfish

Shellfish like shrimp, scallops, clams, mussels, or lobster

Lean beef cuts such as chuck, round, sirloin, flank, or tenderloin

Lean pork cuts such as center loin chop or tenderloin

Lean deli meats

Cheese and cottage cheese

Beans, lentils, and falafel

Edamame

Tofu and tempeh

Plant-based meat substitutes



3) Fill one quarter of your plate with carbohydrate foods
Examples Include:
Whole grains such as brown rice, bulgur, oats/oatmeal, polenta, popcorn, quinoa, and whole grain products (bread, pasta, tortillas)

Starchy vegetables such as acorn squash, butternut squash, green peas, parsnips, plantain, potato, pumpkin, and sweet potato/yam

Beans and legumes such as black, kidney, pinto, and garbanzo beans

Fruits and dried fruit

Dairy products like milk, yogurt, and milk substitutes (i.e. soy milk)




4) Choose water or a low-calories drink
Examples Include:
Water

Unsweetened tea

Unsweetened coffee

Sparkling water

To view the full article, head over to Diabetes Food Hub!