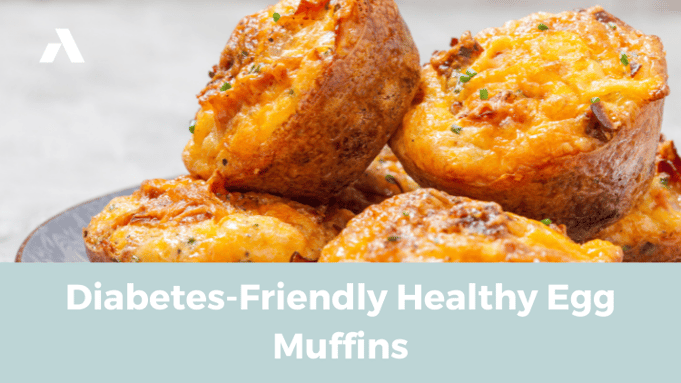 If you're like me, you love breakfast food…and not just at breakfast. I'm not talking about McDonalds deciding to serve breakfast all day long. No, I'm talking about real food. This super simple all-American breakfast is the perfect option for all my fellow breakfast connoisseurs. You can assemble these muffins the night before and bake them in the morning, or make them ahead of time and reheat them in the oven. Bon Apetit!
Servings: 6 muffins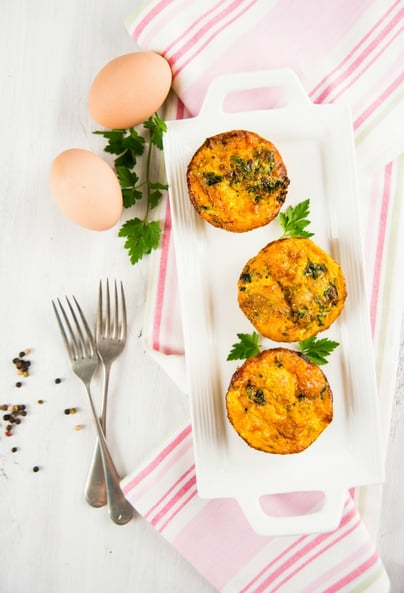 Carbs Per Serving: 3 g
Prep Time: 10 minutes
Cook Time: 20-22 minutes
Ingredients
1/2 cup almond flour blanched

1 tablespoon Shredded Cheddar for the base mixture

1/4 cup Shredded Cheddar

1 teaspoon butter unsalted

3-6 slices bacon sugar-free

6 medium eggs
Instructions
Preheat the oven to 350°F. Prepare a muffin pan by spraying the cups with vegetable oil.

Mix together the flour, 1 tablespoon of the cheese, and the butter.

Divide the mixture among six muffin cups, pressing about 1 heaping tablespoon into the bottom of each cup.

Line the sides of the cups with a single layer of bacon, cutting the bacon if it is too long.

Break 1 egg into each cup. If you prefer the eggs scrambled, beat them individually before adding them to the muffin cups.

Sprinkle the remaining cheese on top.

Bake for 18 to 22 minutes, or just until the eggs are set. Serve hot.

Store remaining muffins covered in the refrigerator for up to one week.
Nutrition Facts
Amount Per Serving
Calories 175 Calories from Fat 126
% Daily Value*
Total Fat 14g 22%
Saturated Fat 4g 20%
Polyunsaturated Fat 1g
Monounsaturated Fat 3g
Cholesterol 157mg 52%
Sodium 269mg 11%
Potassium 95mg 3%
Total Carbohydrates 3g 1%
Dietary Fiber 1g 4%
Sugars 1g
Protein 11g 22%
Vitamin A 5%
Calcium 8%
Iron 6%
* Percent Daily Values are based on a 2000 calorie diet.