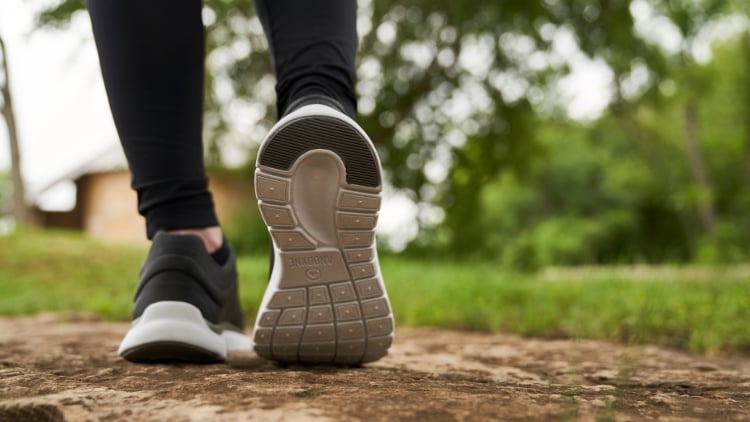 If you're a person with diabetes, it's especially important to exercise. It's a huge part of keeping your blood sugar and blood pressure down in a healthy and healing way. Determining which exercise is best involves more logistics than you might expect, since people with diabetes often have problems with their feet. People with diabetes may heal slower and can have diabetic neuropathy, which involves numbness and shooting pain in the feet, ankles, and legs. Therefore, if you have diabetes and want to take up running, you must select the right running shoes for your needs. Check out a few of our tips for choosing running shoes below.
Get Diabetic Shoes
First, you must get a pair of women's or men's diabetic shoes. Manufacturers design specific shoes for people with diabetes. They feature wide toe boxes, so your toes don't rub together, which can result in bruises, bunions, and corns. They have minimal seams to avoid excess rubbing, which can lead to blisters and any open sores. Additionally, they even have space for insoles. If you don't have a pair of diabetic footwear, you're missing out.
Wear Insoles
If you don't already have them, you should. Insoles offer excellent support for your heels and the soles of your feet. They'll certainly change the feel and fit of your footwear, providing an extra layer of protection when the rubber meets the road. They're also soft, so you might feel like you're walking on air.
What About Your Socks?
If you're running in diabetic shoes, why not add a nice pair of diabetic socks? These socks will help protect your feet. They will also help increase your circulation that you can't get that with regular socks. They're soft and comfortable, thick and warm. Make sure you grab a pair or two before hitting the pavement and trails!
Take Them for a Test Run
Buying a good pair of running shoes, especially the diabetic kind, is an investment. So, why not make your choice easier for you? If you're not sure about your shoe size, make an appointment with a podiatrist's office to get your foot measured. Another option is to order diabetic shoes online and walk around the house while wearing them to make sure they are a perfect fit.
What About Brand?
When it comes to your feet, you want a reliable shoe, which only comes about by working with a reliable brand like the ones we have here at Anodyne. These are some of our best tips for selecting your running shoes. If you're interested in picking up a pair from a reputable brand, shop at Anodyne today!