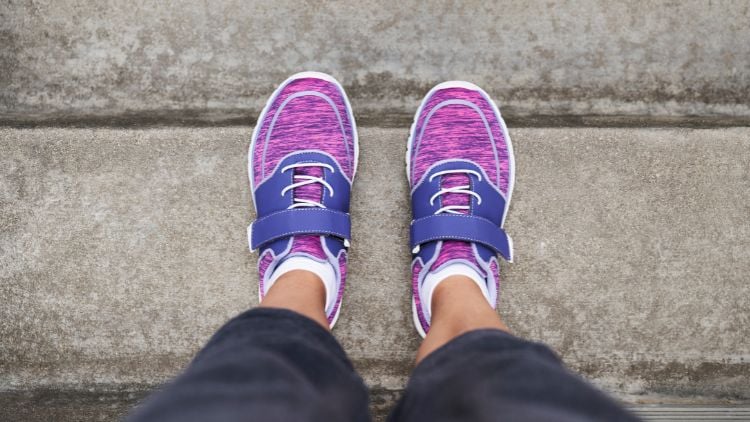 Having diabetes can be challenging. There are many major lifestyle changes you may have to make that may appear daunting to a person new to the condition. One of those changes involves creating positive habits, whether in exercise, diet, or even taking your blood sugar. One of the most important habits involves caring for your feet to try and prevent bacterial infections, corns, and callouses. So, what are the best daily foot care tips? Read on below to find out more.
Inspect Your Feet
As a person with diabetes, it is extremely important to inspect your feet daily. Foot problems are common in people with diabetes as unbalanced blood sugars can lead to nerve damage called diabetic neuropathy. Diabetic neuropathy can cause numbness. tingling and/or loss of sensation in one's feet. If an individual can't feel their feet, then they may not know they have a cut, open sore or blister, which could lead to infection and other larger problems. This is why it's important to inspect your feet daily. If you have corns, blisters, or callouses, the sooner you learn about it, the better. The same thing applies to cuts that can get easily infected. It's important to stay aware of these things. Anodyne makes it easy to inspect your feet daily as there is a mirror on the inside of every shoe box!
Protect Your Feet
You must wear socks and diabetic footwear everywhere, even in the house. That way, you have some protection in case you step on something. A pair of good diabetic breathable socks and diabetic orthopedic shoes or diabetic slippers can do wonders to keep your feet safe and sound, so you don't have to worry about cuts or bruises.
Watch Out for Blood Sugar Spikes
High blood sugar raises the possibility of you getting diabetic neuropathy, a form of nerve damage caused by high blood sugar. By taking your blood sugar regularly, you can take action quickly if it's not in the high range. By routinely checking blood sugar and keeping levels in a healthy range can decrease the risk of nerve damage. Out of the five daily habits for taking care of your feet, this one is extremely important and could leave you in the hospital if you neglect it.
Be Transparent With Your Doctor
Get regular checkups with your doctor, and not just your general practitioner. Make sure you schedule an appointment with a podiatrist trained in foot health. You'll be surprised how many issues you can catch early by having a podiatrist inspect your feet. You can also go there when you feel symptoms like swelling, tingling, and numbness; these are all signs that diabetic neuropathy may be taking effect, so it's important to stay on top of things.
Wash Your Feet
Wash your feet, but don't soak them. Ensure the temperature isn't too hot or cold when you wash them. Instead, make the water lukewarm and gently wash the soles, your heels, and the sides of the feet up to the ankle.
Overall, diabetes can be a difficult condition to have, but it's more than manageable. By following our tips on foot care, you'll be well on your way to safety, comfort, and improved foot health. We mentioned protecting your feet, and there's no better place to do this than here at Anodyne. We carry a wide range of footwear so you can step out in style. Shop Anodyne today!