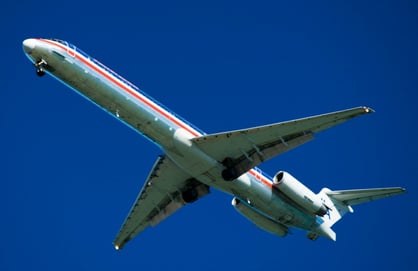 Summer tends to be one of the busier times for the year in terms of people traveling. One thing you may have noticed while flying is how your feet and hands can swell up as you increase in altitude. It's important to take proactive measures to reduce this swelling as it can lead to blood clots and other potential issues. Below are eight steps to prevent swelling during your flight:
Watch Your Diet
The day of and day before you travel, avoid salt as much as possible. Salt can cause you to retain fluid, which can make your feet swell even more.
Drink Water
Drink plenty of water the day before and the day of the trip so that you don't start out dehydrated. Bring a big bottle of water with you on the plane, and refill it as needed to stay hydrated. Another plus to drinking a lot of water: You will need to get up and walk to the bathroom when nature calls.
Walk Around
Get up several times during the flight, even if it's just to pace up and down the aisles, to get your blood flowing. Try doing this several times each hour to prevent swelling in the feet and legs.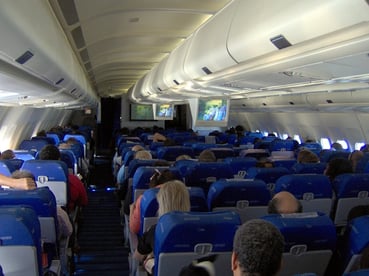 Clear Space for your Feet
If your feet are fighting for space with your carry-on bags, they'll be cramped even more into awkward positions that cut off the blood supply. Try storing your bags overhead as opposed to underneath the seat in front of you.
Sit in the Aisle
This is my preferred seat anyway. It will be easier for you to get up and walk around, and you'll have more room to keep your feet comfortable. Bulkhead seats (in the front of the plane or each section) and emergency row seats offer the most room for you to stretch your legs.
Elevate your Feet
If possible, keep your feet propped up to stimulate circulation. If there's no one next to you, stretch out and prop your feet up across the seats. At the very least, prop your feet up on the foot bar of the seat in front of you. If you are trying to relieve swollen feet, propping them up will help them get back down to size and feel better again.
Don't Cross your Legs
Your circulation is already slow when you're sitting for hours, so don't cut it off even more by crossing your legs.
Wear Proper Footwear
Wearing compression socks or hose can help improve circulation. Also, slip-on shoes work the best, as they can be removed easily and allow you to massage or exercise your feet during the flight.
Traveling can be stressful, but don't let your feet become another stresser for you.
Cheers,
Billy Kanter CPED