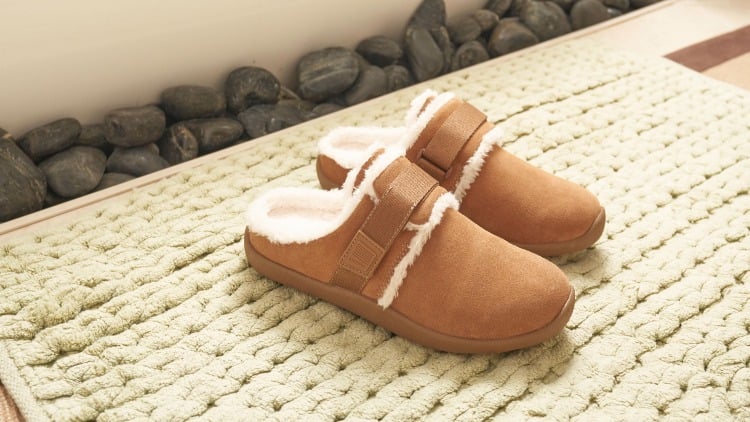 Introducing The Open Back Slipper!
Featuring an open-back for easy donning/doffing and a hook and loop closure to allow for a customized fit, the No. 99 is the perfect solemate for all of your indoor adventures or lack thereof.
Slipper Open Back -
Colors: Women's - Camel and Sand; Men's - Camel and Espresso
Sizes: 6-11
For: Diabetes, Neuropathy, Bunions, Hammertoes, Claw Toes, Plantar Fasciitis, Arthritis, Charcot Deformity, Edema, Swelling, Heel Pain, Heel Spurs

Use: Indoor Comfort & Protection
Features: Open Back Design, Premium Suede Upper, Soft Faux-Shearling Lining, Supportive Footbed, Hook and Loop Closure, Durable Outsole, Can Be Worn Indoors or Outdoors, Protective Toe Box and Heel Counter, Super Light Weight, Removable Footbed
Lining: Soft Faux-Shearling Lining
Closure: Hook & Loop
Sizing Information: Our slippers are only available in full sizes and a single width. If between sizes, we recommend sizing down.
Women's No. 99 - Slipper Open Back
Men's No. 92 - Slipper Open Back

We would love to hear your feedback! As always, if you have absolutely any questions on Women and Mens Diabetic slippers, please do not hesitate to contact us. Call 1-844-637-4637 or email info@anodyneshoes.com.