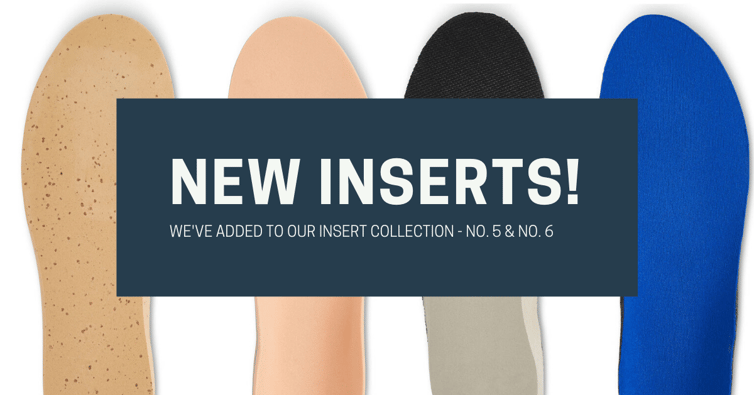 With our full service laboratory, we have the capability of providing a 100% custom, accommodative product. Feet come in all sorts of shapes and sizes, and often times, the best way to treat and support them is through a product made custom for them. Which is exact why we have expanded our insert collection!
After many different requests and tailoring our products to the needs of our customers, we developed two new insert options: semi-rigid orthotics and custom accommodative cork inserts.
No. 5 - Semi-rigid Orthotics
We have started producing semi-rigid orthotics for a large group of our customers. We do not offer anything with a plastic or polypropolyne shell but are capable of fabricating all of your EVA and cork orders. We offer 4 main topcover options - Spenco, Leather, PE and Bilam, and can make the inserts at any length - Full, sulculus and 3/4.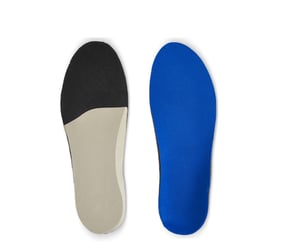 Top cover options:
Length options:
These inserts start at $75/pr. If you would like us to send you some samples, please don't hesitate to let us know.
No. 6 - Custom Accommodative Cork Inserts
We now offer a new style of A5514 coded custom inserts using cork as the base material. You can find an updated order form and the new PDAC letter below.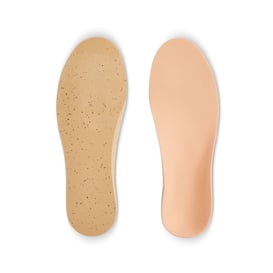 If you have any questions, please do not hesitate to reach out and let us know! Email info@anodyneshoes.com or call 1-844-637-4637.