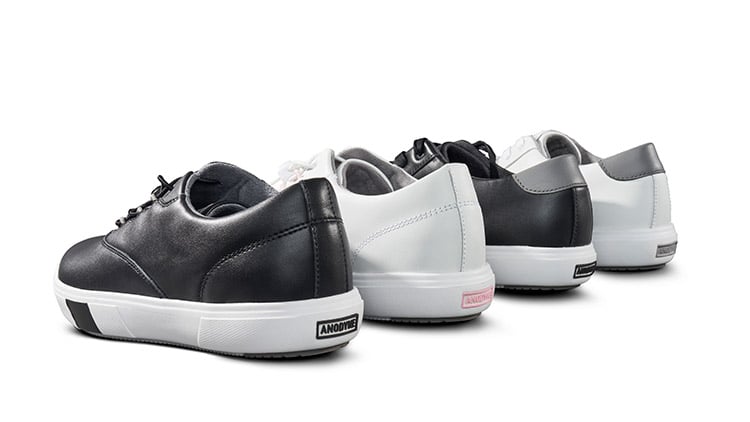 Anodyne's new 2021 diabetic shoe styles for women and men have arrived!
After many iterations and samples, our new 2021 styles are here! Our new product development took a little bit longer this time, but for a great reason. The meticulous and methodical nature of our approach is what makes us the best at what we do!
We are very excited to roll out the following new styles:
| | | |
| --- | --- | --- |
| | | |
| Of the utmost quality, this endlessly versatile sneaker is the perfect balance of casual and refined. A supportive sole and leather upper transforms this classic from ordinary to extraordinary. | | |
| A supple leather upper elevates this sneaker from simple to sophisticated. Whether you're running errands or taking a walk, this slip-on, everyday style provides all the comfort and support you need. | | |
| Thoughtfully designed as a cross-functional, trail style, this shoe provides style, comfort and protection. Made to perform all day, every day - on and off the trail. | | |
| Men's Styles - | | |
| With a clean and sporty design, this light-weight sneaker is the perfect blend of casual style. Featuring a water resistant, ripstop upper and elastic laces, the No. 16 is ready when you are. The perfect solemate for all your daily adventures. | | |
| Simple yet sophisticated, this sporty style offers unrivaled comfort in a smart silhouette. With elastic laces and an easy-to-use strap closure, this will be your new go-to. | | |
We would love to hear your feedback! As always, if you have absolutely any questions, please do not hesitate to contact us. Call 1-844-637-4637 or email info@anodyneshoes.com.