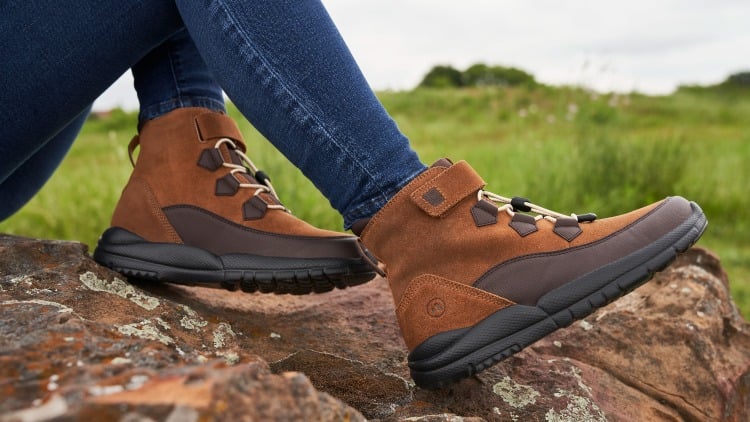 Looking for the best fitting winter boots? First, you need to learn how to properly fit winter boots. When it begins to snow, there's nothing more vital to our mobility than a nice pair of boots. So what are the best winter boots?
Sure boots can be a bit clunky, but that doesn't mean they shouldn't fit right. Below is a step by step way to make sure your current boots fit properly -
Heel:
Before lacing, push your foot forward and slide your hand down the boot, behind your heel

You should only be able to fit one finger
Toes:
Lace your boots and stand

Make sure you can wiggle your toes freely without them being too cramped or hitting the front of the boot
Kick:
Lightly kick a wall, make sure your toes don't smash into the front of the boot
Ankle:
Stand on the sides of your feet, and make sure you have painless flexibility
Being active in winter is a lot better than staying indoors waiting for spring. A properly fitting pair of boots will certainly help your cause. Check out Anodyne's selection of boots and other diabetic shoes on our website!