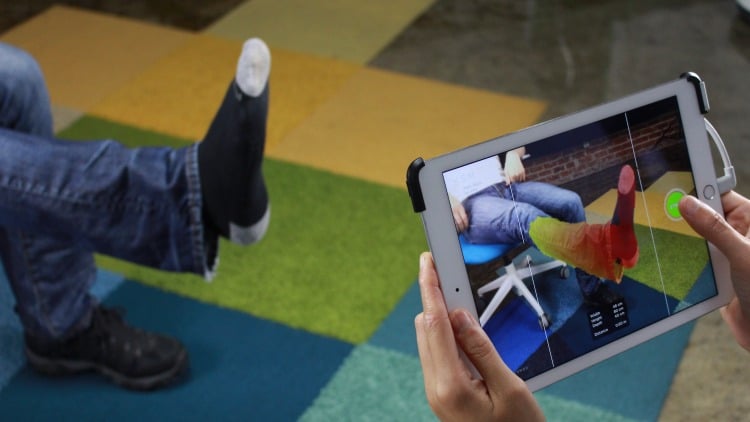 Exactly what is our "3D Foot Scanner?"
Anodyne has raised the bar in terms of custom inserts/orthotics and diabetic footwear. Historically, custom orthotics were made by using foam impressions of the patient's foot. We have created a much more efficient way of this process through our scanning technology.
Working with a team of industry experts, we've developed an ultraportable, easy-to-use, and affordable 3D scanner. The scanner itself is based off of an iPad or iPhone and a 3D camera. Once you have the iPad/iPhone and camera, we provide you with the Anodyne App. The app is provided to our suppliers 100% free of charge. Unlike most scanners, there are no set-up fees, click charges, send fees, etc.
Some people may question the accuracy of the scans as opposed to an impression foam or cast, but with accuracy within +/- .5 mm, there is no longer a need for impression foam boxes or plaster casts. Orders can be sent and received within minutes, eliminating shipping charges and reducing lead times of sending foams and casts back and forth. Not to mention, no more foam boxes laying all around the office!
We not only have a video explaining the in's and out's of the scanner, but we have step-by-step instructions and information on the application download. The links are featured below:
If you have any questions on the 3D foot scanner for custom orthotics insoles vs. foam impressions, please call 1-844-637-4637 or email info@anodyneshoes.com. We look forward to hearing from you!