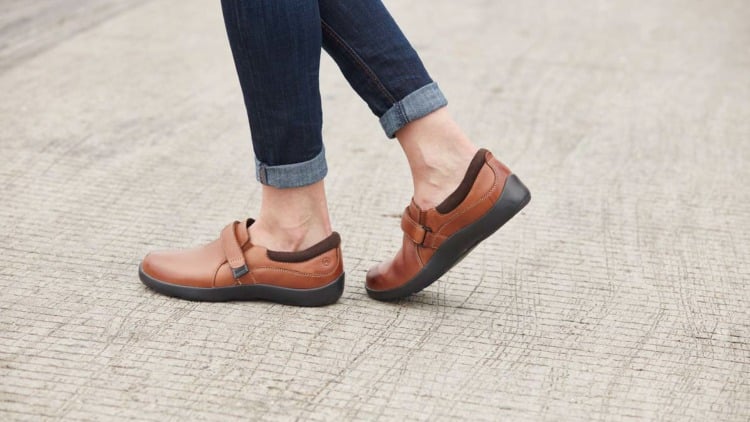 When we think about our health and ways to sustain it, things like our heart, liver, kidneys, etc. immediately come to mind. What we often forget to account for, and thus neglect, are our feet – the very foundation that keeps us moving. So what is a Podiatrist and when do you need to see one?
We've grown accustomed, as a society, to getting up, slipping our feet into a pair of shoes, and going about our day for 8-12 hours, before ultimately letting our feet breathe again. If you take a moment to think about it – it's our feet, and the shoes that cover them, that keep us up, mobile and active for the majority of our waking lives. Thus, it's no surprise that the wellbeing and function of our feet is as important to our health (and movement) as just about anything else. That's where podiatrists come in.
Unfortunately, many people delay seeking help from their podiatrist when it comes to persistent and nagging foot problems. This is due, in large part, to the fact that most people simply don't recognize the signs and symptoms of common foot problems. They simply assume that, being on their feet all day, any ache or pain is negligible. While, in most cases, this may be true, it is not worth the risk. If you are truly feeling a persistent discomfort or pain, you should see your local podiatrist. Podiatrists and trained and equipped to diagnose, treat and educate on proper foot care and can help you both avoid and treat any issues you are experiencing.
"The wellbeing and function of our feet is as important to our health (and movement) as just about anything else. That's where podiatrists come in."
To help you better understand when you should seek the help of a podiatrist, here are the most common foot issues and their associated symptoms:
Foot swelling or numbness – While the occasional swollen or numb foot is not typically a huge cause for concern, if the swelling or numbness is occurring regularly, you should seek help. Without assessment and review by a podiatrist, it will be difficult to know the true source of the discomfort. These sorts of symptoms can arise from any number of causes including, but not limited to, tendonitis, a broken bone, a sprained ankle, or other nerve-related issues.
Thick calluses or corns – Although corns and calluses are not serious issues, the underlying cause of them might be. Foot calluses and corns often indicate underlying problems with the structure of your foot and, for that reason, should be checked on by a podiatrist.
Painful bunions – Generally speaking, ill fitting shoes (think heels) and deformities are most often the reasons for the formation of bunions. However, simply wearing the right shoes may not be enough to alleviate the pain of bunions. To avoid exacerbating any symptoms or irritating an already painful region, you should see a podiatrist to properly and comprehensively assess the bunion.
Pain when walking – If you are experiencing pain when walking or being active, you may have a fracture or other foot injury that hasn't healed properly. Without proper treatment, your injury could get worse, not only making it more painful to move about, but doing more damage to the foot, which may be harder to treat down the line.
Cracked or bleeding heels – Normally, cracked heels can be cared for with sloughing and foot cream. However, the longer you allow the dryness and cracked skin to persist, the more issues you will likely experience, including the increased risk and susceptibility to infections. If you have diabetes, it is critical that you see your podiatrist immediately with such symptoms.
Ingrown toenails – Many people attempt to treat ingrown toenails on their own however, without proper treatment, you can damage your toenail as well as the surrounding tissue. To avoid aggravating a minor problem (i.e. leading to more pain or possible infection), you should see a podiatrist to properly treat an ingrown toenail.
If you are experiencing any of the above issues, you should contact a podiatrist immediately to get your feet in the best health possible. If you need help finding a podiatrist in your area, give us a call at 844.637.4637 and we can refer you to one of the many incredible podiatrists we partner with to dispense our diabetic shoes.