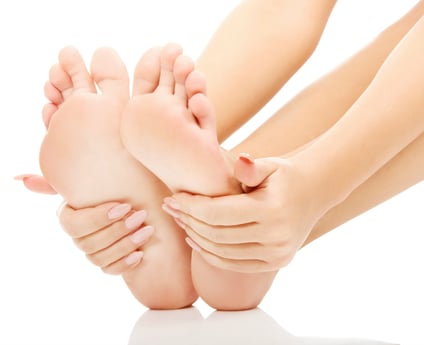 As we continue into 2017, let's put our best foot (or feet) forward in with some basic footcare tips. While footcare may not have been at the top of your "New Year New You" priorities, it still shouldn't be forgotten. Below are a few basic tips for helping your feet stay healthy in 2017!
Take Care of your Diabetes
If you're a diabetic, it's extremely important to see your podiatrist on a regular basis. In the event that you notice any changes or issues with your foot health, make sure to contact your podiatrist immediately!
Check your Feet Daily
Even if you aren't diabetic, check your feet daily for cuts, blisters, swelling, or red spots. Use a mirror or have a friend take a look at the hard to reach/see spots.
Wash your Feet Daily
Wash and dry your feet in warm water, and don't forget to dry between your toes!
Smooth Corns & Calluses
Use a pumice stone to gently smooth out any corns or calluses. Make sure to wash up after.
Trim your Toenails
Be proactive with trimming. Also, make sure to cut straight across the nail and file down any remaining edges.