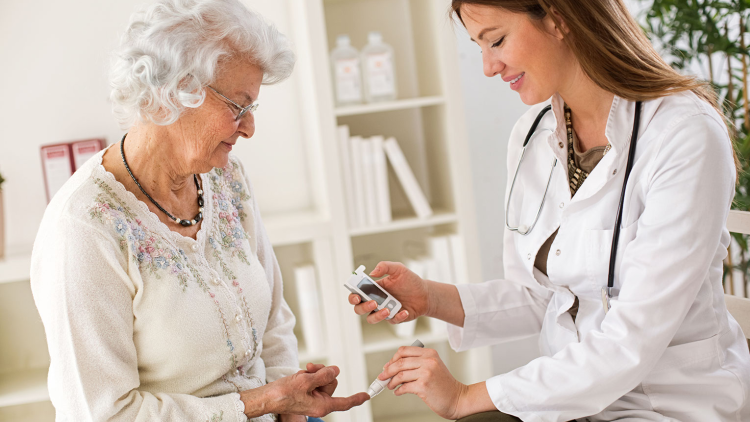 Diabetes is an incredibly widespread health condition. Despite the severity of the condition, it can be very manageable. There are several ways you can manage diabetes symptoms, from exercising to adjusting portion sizes. Let's check out all the tips for how to handle diabetes below.
Have the Right Things on Hand
Preparation is the key when you struggle with diabetes. You'll want to make sure you have all the right things on hand to help when you're out and about. For instance, men's and ladies' diabetic shoes and socks are necessary since they help promote foot circulation, mitigating diabetic neuropathy. This is a serious condition in which a person with diabetes begins to have nerve damage generally due to uncontrolled glucose levels. This nerve damage can cause pain and numbness in the feet. Numbness is particularly detrimental to a person with diabetes because their injuries, even in the case of minor wounds, will not heal as quickly as a person without diabetes.
Diabetic shoes and socks are built for this scenario, as they have reinforced soles and a depth that allows you to insert a supportive insole. You may also want to check out diabetic pump shirts that provide a spot for you to comfortably keep your insulin pump on hand.
Record, Record, Record
When you have diabetes, record keeping is extremely important. Having a journal or app that tracks your blood sugar level is a must. You should also pick up an app that helps track portion sizes and nutrition intake. Understanding the ups and downs of your condition makes all the difference.
Finally, your primary care physician may have encouraged you to take classes about diabetes. Make sure you write everything down and relate it to your lived experience. It'll help you dive into the nuances of how your illness manifests for you. This even applies to these tips for managing your life with diabetes. Apply them to your lived experience and watch the tips take on new meaning.
Exercise and Mental Wellness
Exercise and diet are going to have an extremely positive effect on your physical well-being. Cardio, yoga, and other fitness methods will greatly help you manage your condition. However, you should also consider the studies that show a remarkable difference in how meditation can alter your physical and mental well-being.
Beyond it being associated with reduced stress and an improvement in attitude, meditation helps reduce stress hormones and inflammatory markers. It also yields some improvements in weight, glycemic regulation, and blood pressure. It's a great method of relaxing your nervous system and has many health benefits.
Diabetes isn't the easiest condition to live with, but you'll be able to manage it with the right lifestyle. Follow these tips and recommendations from your doctor to have a complete diabetes management program!