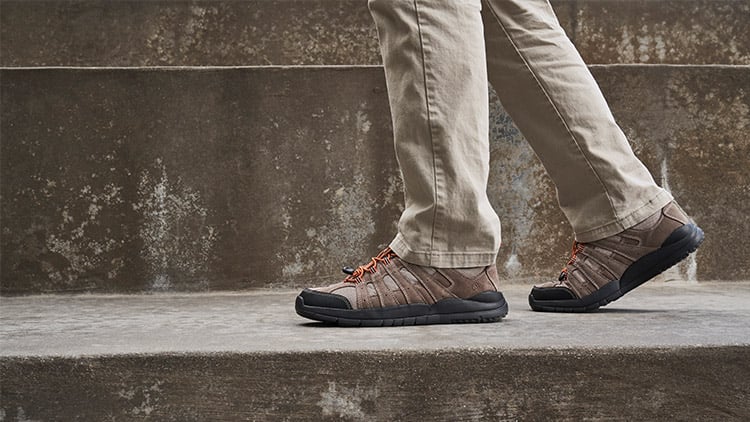 Men's diabetic shoes are designed to provide comfort and support for people with diabetes. Diabetes can cause nerve damage and poor circulation, which can lead to foot pain, swelling, and other problems. Diabetic shoes can help to prevent these problems by providing extra cushioning, support, and flexibility.
Here are the best orthopedic shoes for men: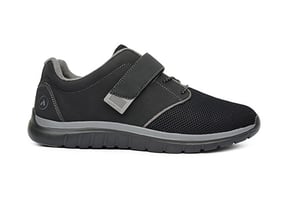 No. 46 - Sport Jogger: Simple yet sophisticated, the No. 46 Sport Jogger offers unrivaled comfort in a smart silhouette. With elastic laces and an easy-to-use strap closure, this will be your new go-to.
No. 90 - Trail Worker: Bilateral side-zippers make this boot incredibly
easy to take on and off, but trust us, you'll never want to take them off. Get all the comfort, stability and support you will ever need with the No.90 Trail Worker.
No. 16 - Sport Sprinter: With a clean and sporty design, the No. 16 Sport Sprinter
is a diabetic walking shoe for men with a perfect blend of casual style. Featuring a water resistant, ripstop upper and elastic laces, the No. 16 is ready when you are. The perfect solemate for all your daily adventures.
No. 44 - Trail Walker: Featuring a breathable
mesh and durable suede upper, the No. 44 Trail Walker diabetic hiking shoe for men is the perfect comfort co-pilot. From the office to the outdoors, your feet will soak-up the support and comfort they need.
No. 22 - Sport Runner: Featuring a super lightweight outsole a
nd easy-to-use elastic laces, the No.22 Sport Runner shoe for men has you covered. This style is perfect for any activity.
Here are some of the features of men's diabetic shoes:
Wide toe box: Diabetic shoes have a wider toe box to accommodate bunions and hammertoes, which are common foot problems in people with diabetes.
Arch support: Diabetic shoes have built-in arch support to help reduce pain and improve balance.
Cushioning: Diabetic shoes have cushioned soles to absorb shock and reduce stress on the feet.
Flexibility: Diabetic shoes are flexible to allow for natural movement of the feet.
Removable insoles: Diabetic shoes have removable insoles so that you can insert your own orthotics or custom-made insoles.
To find more styles of orthopedic shoes for men, check out our website or contact us at info@anodyneshoes.com.