On November 5, The Centers for Medicare & Medicaid Services, CMS, released some very exciting updates relating to the Therapeutic Shoe Program, and more specifically, the documentation requirements of the Certifying Physician (MD/DO).
This update will allow for the delegation of some of the comprehensive management of diabetes responsibilities from the MD/DO to nurse practitioners (NP) and/or physician assistants (PA). This clarification is specific to NPs and PAs who are practicing under the supervision of an MD or DO, and does not include NPs/PAs who practice independently and bill under their own NPI.
The effective date for this change is January 1, 2021 and will only apply to providers in one of the Primary Care First regions. Unfortunately, the only locations covered under the Primary Care First model are –
Alaska (statewide)

Arkansas (statewide)

California (statewide)

Colorado (statewide)

Delaware (statewide)

Florida (statewide)

Greater Buffalo region (New York)

Greater Kansas City region (Kansas and Missouri)

Greater Philadelphia region (Pennsylvania)

Hawaii (statewide)

Louisiana (statewide)

Maine (statewide)

Massachusetts (statewide)

Michigan (statewide)

Montana (statewide)

Nebraska (statewide)

New Hampshire (statewide)

New Jersey (statewide)

North Dakota (statewide)

North Hudson-Capital region (New York)

Ohio and Northern Kentucky region (statewide in Ohio and partial state in Kentucky)

Oklahoma (statewide)

Oregon (statewide)

Rhode Island (statewide)

Tennessee (statewide)

Virginia (statewide).
We're hoping that, assuming everything goes well, this policy will be extended nationwide. Stay-tuned for more updates once we have them!
For additional information pertaining to this update, you can find the press releases by CMS below:
Other Blog Post Recipes You May Enjoy:
1) ABC/BOC Accredited Webinars – We have launched ABC/BOC accredited online webinars. Ranging themes from Foot Anatomy to Medicare and TSPD Paperwork, these webinars are highly informative and provide 1.5 credit hours per class.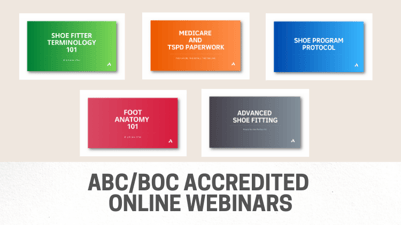 2) Scanner App Update –Don't lose hope if you're trying to eat healthfully over the holidays while still being able to partake in all the festivities. Anodyne's Registered Dietitian has compiled 5 healthier holiday cookie recipes that will allow you to still enjoy the desserts and cookie exchanges you have planned ahead!
3) Paperwork Pearls (Tips For Working With Patients And Their PCPs) – The recipe contains FOUR simple ingredients…that's it! Each ingredient is shelf stable, so the likelihood that they are already in your pantry is quite high. Even though the simplicity of this recipe might leave you thinking the energy balls may be bland, think twice. These do not disappoint!